End to end in-video solutions for ecommerce, polling, surveys and more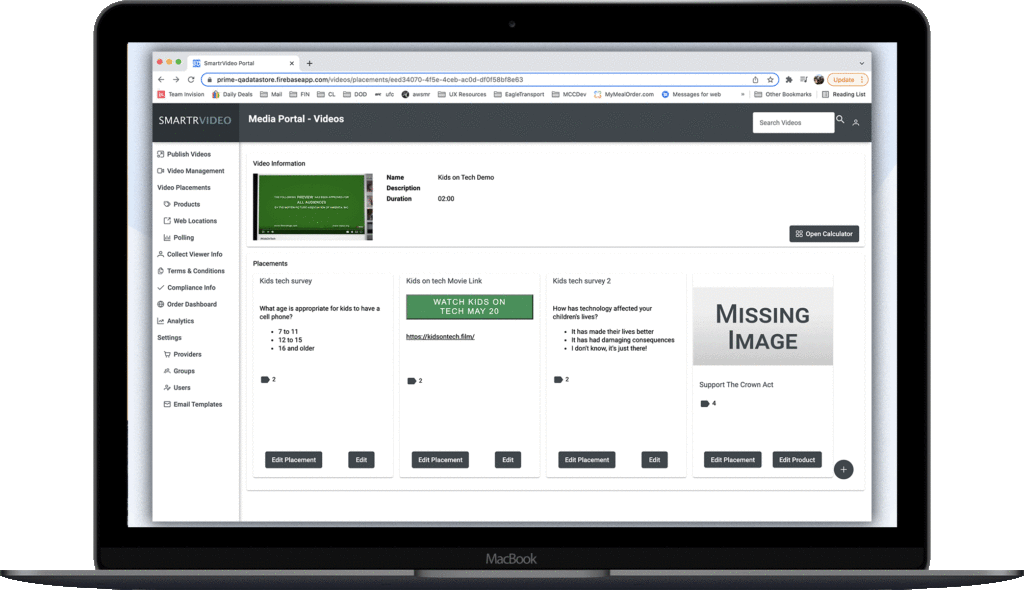 Reduce friction and buy without shopping
Brick and mortar retail has been in a steady decline as the market has shifted towards e-commerce. As the dominant medium of internet traffic, video has become a new storefront where online merchants can seamlessly connect their customers with products and services.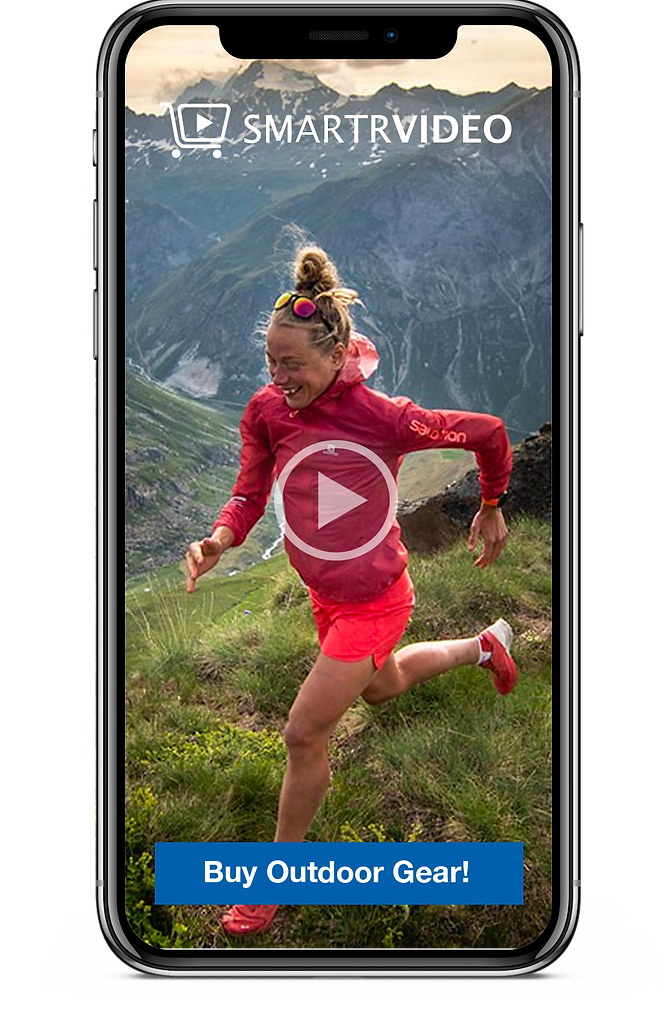 SmartrVideo is an end to end in-video commerce platform that integrates e-commerce, polling, surveys and other features INSIDE any video, saving users time and clicks.
Prime Image's SmartrVideo Commerce Platform and SmartrIQ Analytics deliver frictionless e-commerce to enable a direct connection between video and shopping and drive new insights for publishers and retailers alike.
Prime Image AI sits on top of any browser or native application to provide a personalized viewer experience with customized calls to action. With integrated product management via 3rd party stores and customizable product placement, SmartrVideo offers a unique tool to sell products, collect donations, collect data, conduct polling, and manage content from a single platform interface.
Reduce friction and buy without shopping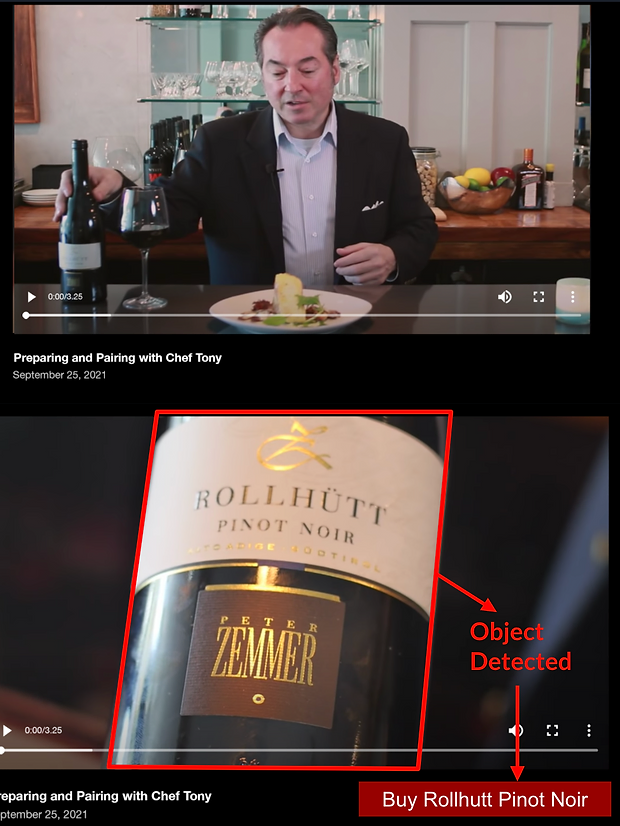 SmartrVideo powered by Prime Image AI
SmartrVideo integrates with Prime Image AI to detect targeted objects in video and automate placement of customizable Calls to Action for targeted objects.
In this example, the chef is presenting a recipe and showing how to prepare a dish. He mentions a Pinot Noir that would pair well. Prime Image AI automates the desired call to action when the Pinot Noir is present in the screen.
Video maximizes viewer connection
Video is the best performing content on social media with the most user engagement. SmartrVideo brings transactions and user interactivity into video to enhance engagement by converting transactions, collecting data, and revealing contextual insights about content and user behavior.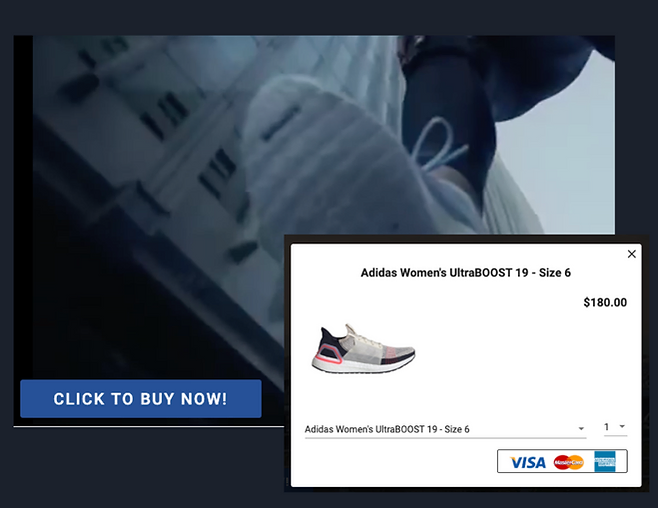 Friction Degrades Experience
Multiple steps or clicks between the THE MOMENT and the CALL TO ACTION disrupt the viewing experience and create friction for the viewer.
SmartrVideo eliminiates friction by bringing the CALL TO ACTION to the viewer INSIDE THE VIDEO.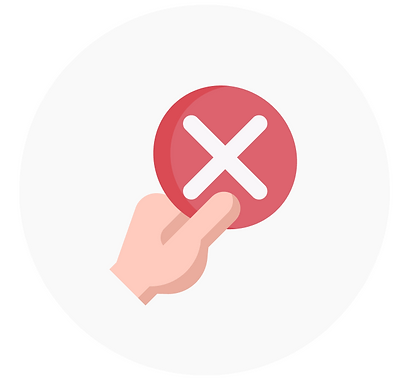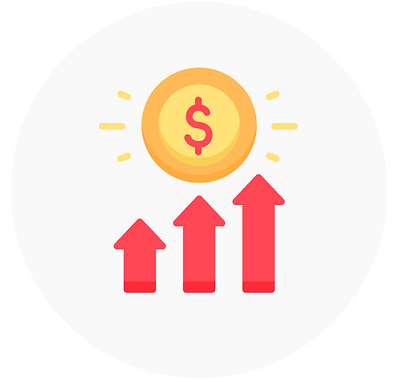 Frictionless engagement drives revenue
SmartrVideo converts video engagement into eCommerce revenue by letting viewers purchase products or make donations without leaving the video.
Present the sale INSIDE of your promotional video for maximum impact. Engage consumers directly by removing steps to the call to action.
Engage your constituents to provide support at the moment of maximum impact while consuming your promotional videos.